Social Haven Marketing has been in business almost four and a half years now. As a boutique agency with team members across the country, we each have our own preferences when it comes to our work spaces. Personally, it's been a journey figuring out what works best for me. The ideal workspace which allows for creativity, few distractions and face time with others. I've learned a lot over the years, and thought I would give an update on how I've been able to stay focused and grow a successful online marketing business, as a contractor.
Below I've outlined five important productivity tips for contractors and at-home business owners.
1. Switch Up Your Workspace
If you're starting to feel unmotivated or stuck in the grind, it may be time for a new workspace. If you open yourself up to it, there are many options outside the home! While a coffee shop is always nice for an hour or two, I was looking for a more permanent space, so I tested out some co-working spaces near our home base of Long Beach, CA. Here are my thoughts!
WeWork Downtown Long Beach - This is such a cool looking space! We really enjoyed a couple trial work days here. Other members seemed inspired and friendly, with lots of great networking events available. CONS: Parking is a minimum of $5/day, and membership is a bit pricier than other spaces.

Regus - We were able to try out the Regus coworking space in Cerritos. While it was clean and had these cute little work pods (photo below), the space for co-working was extremely small. And placement was right next to the reception desk where traffic is heavy.

Ironfire Long Beach - This is where you can find Social Haven a few days per week! We loved that they offered an affordable 5-day trial, and the cost of the trial rolls over to your first month's fee. Prices are very reasonable and they offer lots of options from as little as 2 days/month, up to unlimited and dedicated desks. Ironfire has a really nice, neighborhood feel and even hosts regular networking events.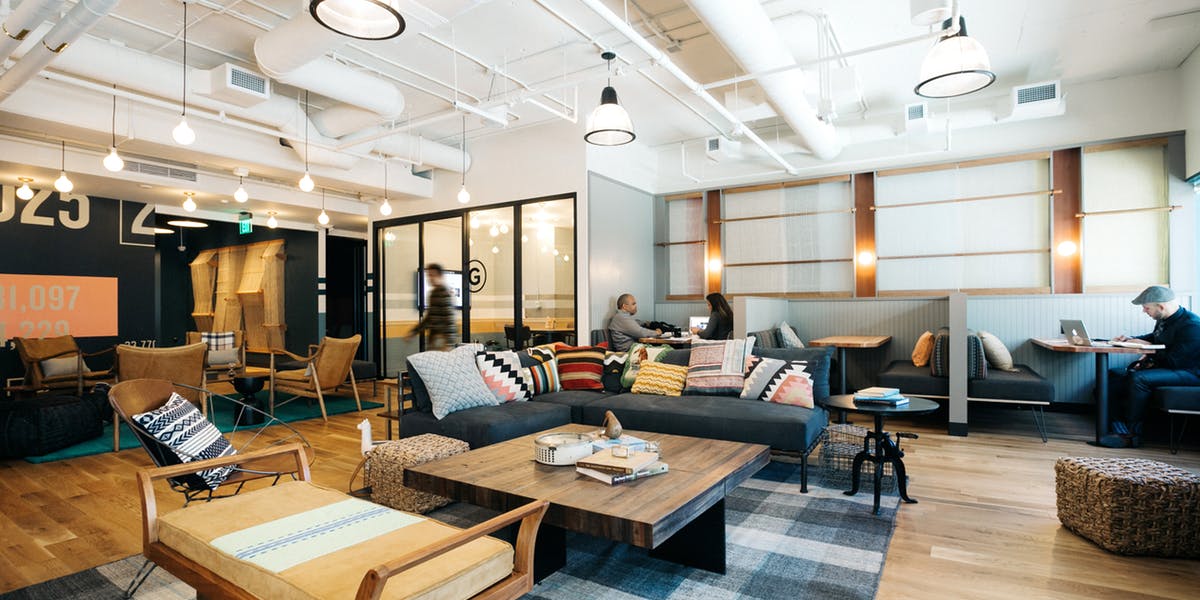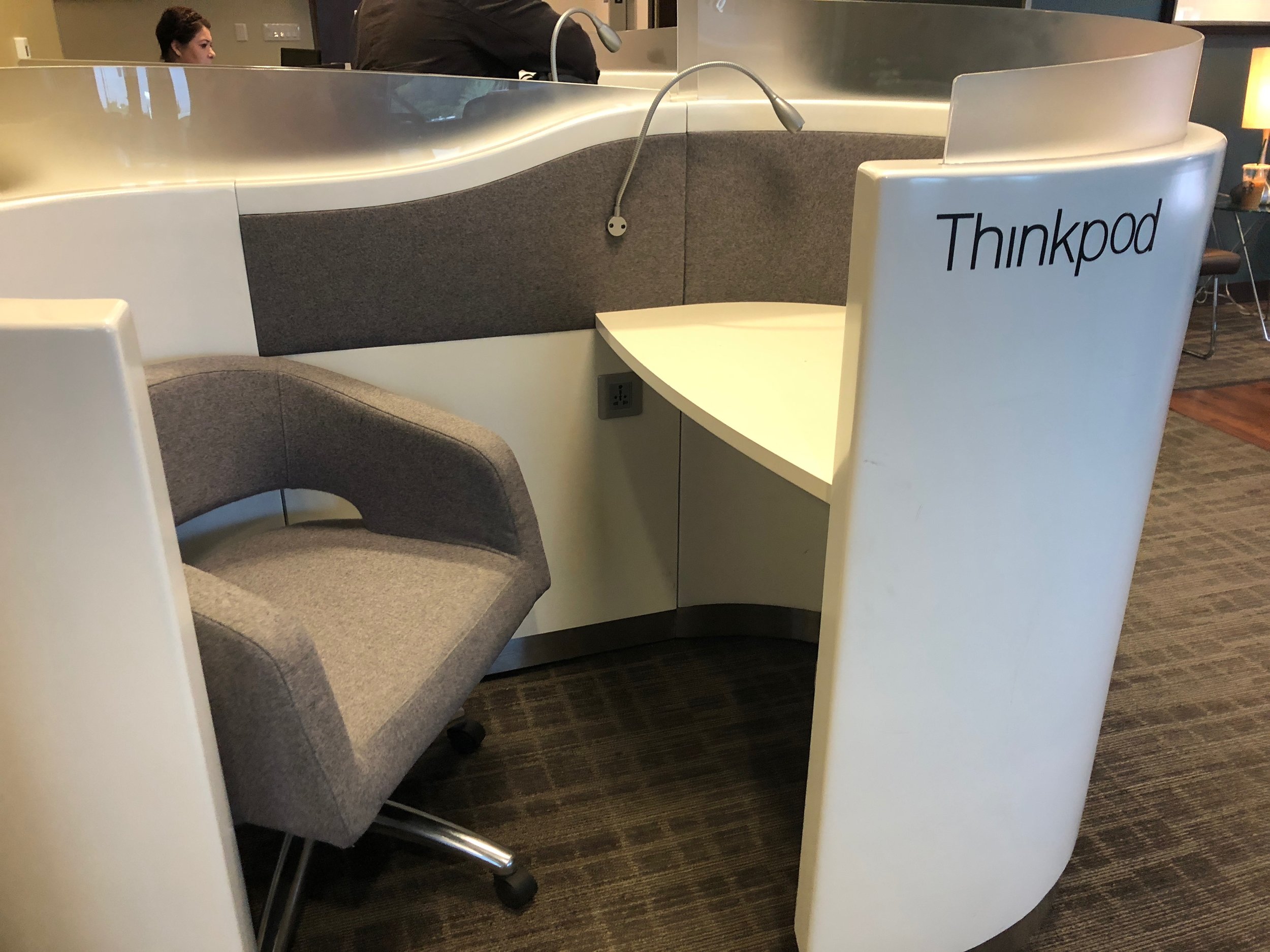 2. Live By Your Task List
My to-do list is my lifeline, and it's so much more than it sounds. With list applications (like our favorite, Wunderlist), you're able to easily prioritize your tasks using due dates and sub-lists. I not only use Wunderlist for work tasks broken down by client, I also use it for personal tasks, shopping lists and reminders.
**While we love our task lists, it can be easy to lose your whole day to endless tasks. Creative time is important, so we also like to block out a couple hours on our calendars, a few times a week, just to get creative with blogging, listening to some industry podcasts or strategizing new lead generation strategies.

3. Take a Real Break
We're talking about more than taking a 5-minute walk outside (though this can be helpful too). Taking self-care time during the day is part of being successful, and vital to maintaining a positive work-life balance. Let's be honest, one of the benefits of being a contractor is having the flexibility to multitask during the weekdays. Here are a few things I like to make time for during the week:
A workout (we love ILoveKickboxing, Orangetheory or going for a long jog)

Go out for lunch, not a working lunch! If you're alone, try to avoid working for a bit and enjoy a podcast.

Run a personal errand. It feels great to check a personal task off your to-do list, and can give your brain a much-needed break.

Call a friend or family member for a quick catch-up.
4. Set Clear Deadlines with Clients
When you're a contractor or run a business from home, clients often think you're on the clock 24/7. And while you should be available for emergencies, it's important to set boundaries in order to maintain work-life balance. I've found that the best way to do this is to communicate clear deadlines. For example, if a client asks you to complete a task, respond with a clear expectation of when you'll be able to complete it. That way, they know what to expect, and you're now able to block out realistic time for that project. When juggling many different clients and/or tasks, setting deadlines and communicating clear expectations with your clients is the way to go.


5. Be Sure to Shut Off
When your work space is also your home space, it can be very difficult to shut off. After work hours, I like to leave my phone in another room to give myself some non-screen time, and quality time with my kids. While I do check emails before bed to make sure nothing urgent has come through, it's important to have separation. I also highly recommend taking a vacation. As a business owner, a phone-free vacation can seem impossible, but with the right amount of planning and coverage, you can make it happen! This summer, my husband and I were able to get away for a week to Tahiti. While we turned on our phones every couple of days, it was mostly to share photos on Instagram and we were able to feel at-ease ignoring our email for a few days.